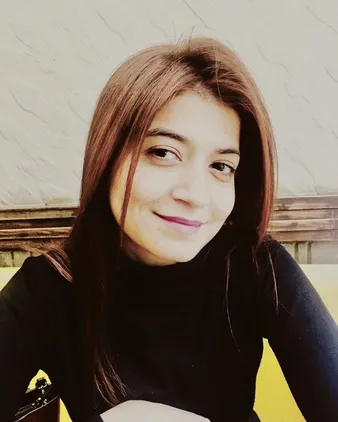 My clients quote my empathetic, non-judgmental nature, thought-provoking questioning, and a strong ability to understand and communicate, as the major reasons as to why they enjoy working with me.
I am Sanjukta Khaund – a Transformational Mental Health Coach & Counsellor.
I specialize in Personal Growth, Professional Development, Parenting, Life Transition, & Suicide Risk Assessment & Management. I adopt an 'Eclectic' approach as a Helping professional.
I endeavor to engage with clients in an empathetic, supportive & non-judgmental manner in order to help them uncover ways in which they can overcome roadblocks, build on their strengths and navigate their way through life's challenges to live an abundant life.
My objectives as a Helping Professional:

• Provide a non-judgmental, non-discriminatory, safe, dedicated space and time.
• Enable to explore options, challenge disbelief, agree to action & hold to account.
• Enable individuals to unleash unlimited potential & achieve strategic life goals.
I exemplify my core values of authenticity, empathy, loyalty, contribution and generosity in every aspect of my life. The fact that coaching & counselling enables me to work in alignment with my core values and that I can help people to thrive motivates me on a daily basis.
I have completed my Masters in Psychology and MBA in Human Resource (HR).
My professional certifications include NLP Master Practitioner, PG Diploma in Counselling, CBT Practitioner, Gestalt Therapy, Psychodynamic Psychotherapy, ICF Certified Coach, Certificate in Child & Adolescent Counselling, Suicide Risk Assessment & Management Training Pro (QPRT).
I am also an education activist and I volunteer with various NGOs that work in the sphere of education. I also provide pro-bono coaching & counselling to the economically disadvantaged to enable them to thrive in their lives.
My family is the cornerstone of my life. I am married to a kindred soul, Samir & we have a beautiful daughter, Samhita.
I enjoy reading, writing, meditation and soulful music. I am also a travel enthusiast and have had the good fortune to have explored and experienced the culture of nearly 20 countries to date.
Please email me at [email protected] for any queries or to book an appointment.
To Purchase My New Book, "The Art of Falling Forward", Click Here